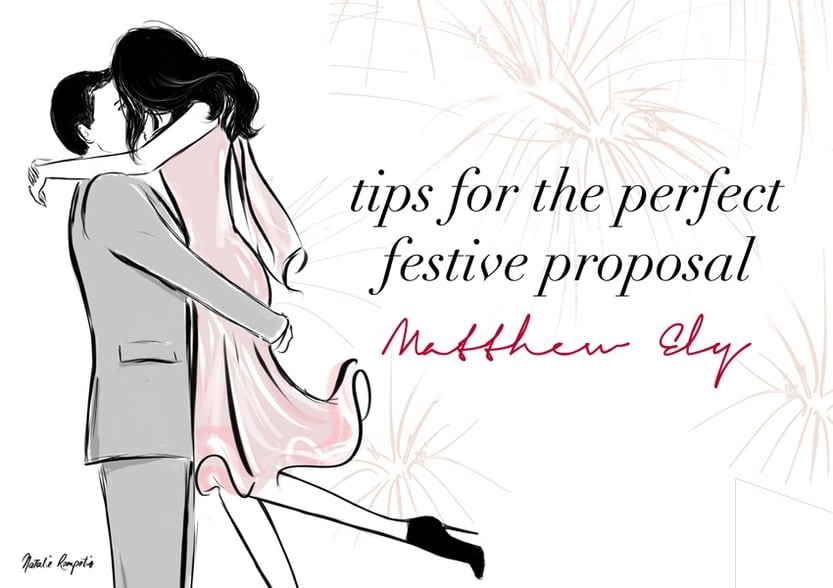 There isn't a 'right' time to pop the question, but of all the possibilities within the year, there is something beautifully merry about the festive season.
Your perfect proposal isn't complete without a spectacular ring for the one you love. With a number of crucial factors to keep in mind, sometimes this process can feel overwhelming, though here are Matthew's three tips to alleviate some of the pressure.
Go Bespoke
• If you're struggling to find a ready-made ring that is a perfect reflection of you partner's taste and preferences, you might want to consider designing a personalised, bespoke piece. With this process, you can choose all the important details, from your diamond, the metal, the shape and the style.
Shop Smarter
• With increased opportunities to break the bank over the festive season, establish your budget before falling in love with a ring that's out of your price range. Utilise resources with tips on the variables that will influence the final price of your ring. This ranges from shape, cut, carat, clarity, colour and certification.
Think Colour
• There are a number of luxurious alternatives to white diamonds, which can offer a more thoughtful and fitting piece for your loved one. Coloured gemstones have the ability to symbolically communicate specific meanings or reflect a client's personality and style, making them a rapidly growing alternative. A few of our favourite gems are Morganite, Tanzanite and Topaz.
Need more information?
Download our engagement ring reference, Ever After: Guide For Him, with expert tips on how to design and buy the perfect ring.