As we transition from winter to spring, it's the perfect time to add some additional colour and vibrancy into your jewellery collection for the warmer months.
Spring is a great opportunity to experiment with colourful gems, like morganite. This gem's warm tones offer impressive lustre and sparkle, perfect for those who like to make a statement through their jewellery.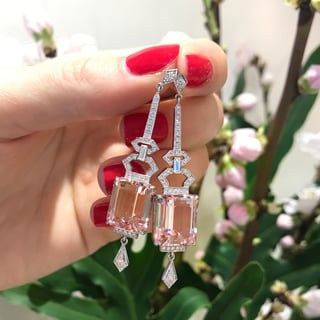 Our gorgeous Morganite Art Deco Earrings feature two emerald cut morganites and are embellished with diamonds and white gold for extra elegance. These Art Deco inspired earrings are perfect for matching with our Asscher Cushion Cut Morganite and Diamond Ring for maximum impact.
Another stunning gem that is an absolute must-have for spring is heliodor. This sunny gem instantly captivates attention and exudes joyful bliss, perfect for the spring months. Valued by collectors and jewellery enthusiasts around the world for its rarity and golden illumination, heliodor is truly special.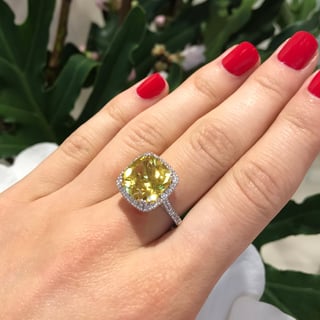 For those looking to introduce a heliodor piece into their collection, our Cushion Cut Heliodor and Diamond Ring is a great way to increase the vibrancy of any outfit. This extravagent cocktail ring features a beautiful cushion cut heliodor and is surrounded by round white set diamonds for ultimate grandeur.
For those with a love of all things regal, amethyst is a superb choice of colourful gem. This enchanting purple gem is an absolute show-stopper. For centuries, purple amethyst was loved by the royal families of Europe due to its ability to captivate attention and inspire awe.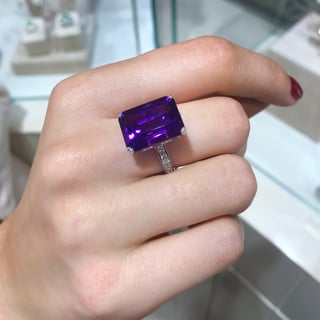 Our Emerald Cut Amethyst and Diamond Ring is an incredible piece that will add an element of refinery to any jewellery collection. This intricate bespoke ring has been expertly crafted with stunning detail. This amethyst is held by an elaborate basket to highlight the deep purple tones of the gem and features a diamond studded band.
Spring is the perfect time for experimenting with bright, colourful and dramatic pieces, so let your imagination run free and don't be afraid to try something new!
Interested in adding a colourful bespoke piece to your collection this spring?
Make an appointment with one of our experts.