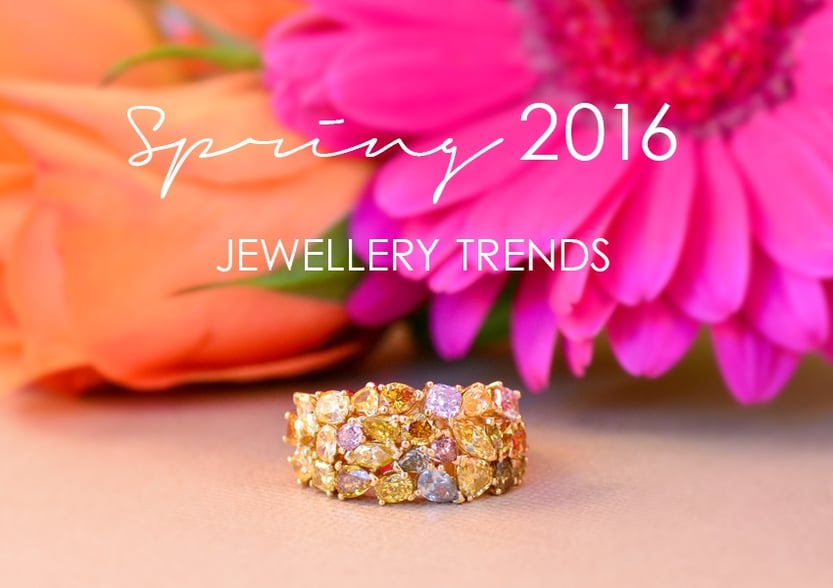 Accessories can change any woman's outfit in an instant. From a conservative suit to an extravagant gown, a daring piece or a subtle touch, jewellery is the perfect finishing touch. As spring hits the scene, it brings a plethora of enchanting new pieces to freshen up any look.
Pearls and Gemstones
Polished or natural, bright or somber, gemstones and pearls are set to come back this spring! Rich, timeless and unique, these pieces will help add a delightful twist to your outfit.
Flora
Embody the beauty of spring with flora jewellery accessories. Whether the piece you choose has flower motifs, or is purely inspired by nature's beauty, it's the simple way to celebrate a new season in a sophisticated yet modern way.
Drop Earrings
Big, bold, statement jewellery pieces have strutted down Spring's runways. From Oscar De La Renta to Gucci, we've noticed that drop earrings are the ultimate seasonal accessory for stylish women and trendsetters alike. They offer a touch of playfulness without overwhelming your outfit, though the key is to wear them with a bare neckline to best showcase your glittering gems. They are the perfect high jewellery piece for the classic, yet modern woman looking to leave a long lasting impression.