Dazzling and vibrant, colourful jewellery is the perfect way to express your personality and add a lively touch to your jewellery collection.
Selecting a piece of jewellery is an investment and when it comes to choosing a piece of colourful jewellery, there are a number of elements to consider. At the boutique we have a range of absolutely stunning coloured pieces, including rings, earrings, bracelets and necklaces. It's simply a matter of determining what exactly you are looking for and finding something that matches your personal style.
Gemstones, metals and style are perhaps the most important considerations to spend time thinking about before purchasing a colourful piece.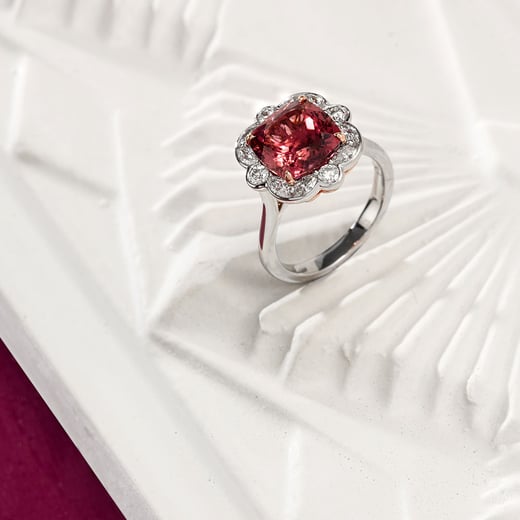 One of our recently created coloured pieces is the Tourmaline and Diamond Cocktail Ring. The ring features a 4.58ct Cushion Cut Pink Tourmaline surrounded by Round Brilliant Cut and Marquise Cut Diamonds. The stones are set with White and Rose Gold to highlight the hue of the gemstone.
It's also important to consider the purpose of your new treasure. Are you looking for a subtle, everyday piece or something bold and dramatic to wear on special occasions?
Another stunning coloured piece we currently have at the boutique is our Aquamarine and Diamond Halo Ring. This gorgeous piece features a spectacular Aquamarine at its centre and is surrounded by Brilliant Cut White Diamonds on a Split Band, creating an exquisite silhouette.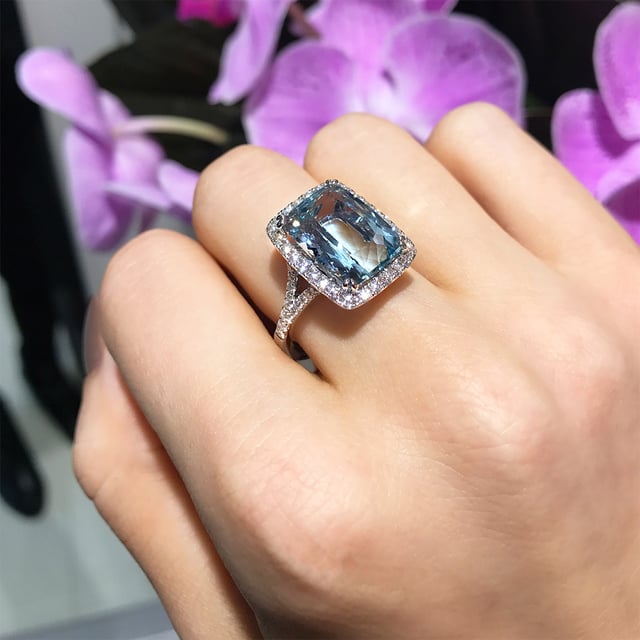 If you are looking for a piece to wear with a particular outfit, think about what colours will complement each other. Opposite colours on the colour wheel create contrast, resulting in maximum impact. However, colourful jewellery is also a great way to embellish an outfit lacking colour or match the colour of an outfit.
It is important to take your time when searching for a colourful piece. Remember that luxury jewellery is an investment and the right piece will last for an eternity. Colourful jewellery is a fantastic way to showcase your personal style and express yourself, spending enough time selecting your piece will ensure that it brings you joy for years to come.
Contact us and make an appointment to visit the boutique to learn more about our coloured jewellery creations!