Designing an engagement ring is an awesome experience, allowing you to select every intricate detail: from the size of your diamond to the shape of your band, there are many elements that make a bespoke engagement ring unique. With this in mind, here are a couple of our top tips to customise your dream engagement ring.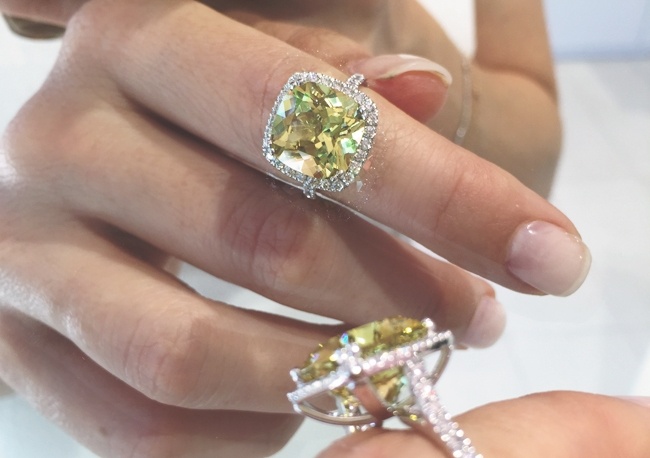 Colour
Using coloured gemstones and diamonds is an increasingly popular trend, as it provides an opportunity for brides-to-be to have a ring that truly reflects their personality and taste. If your significant other would love a ring with additional sentiment, consider their birthstone, favourite colour or gemstone. Be sure to consider the durability of your chosen stone. Historically diamonds are the most durable – hence why they're used prominently in engagement rings – however sapphires and rubies are a great choice.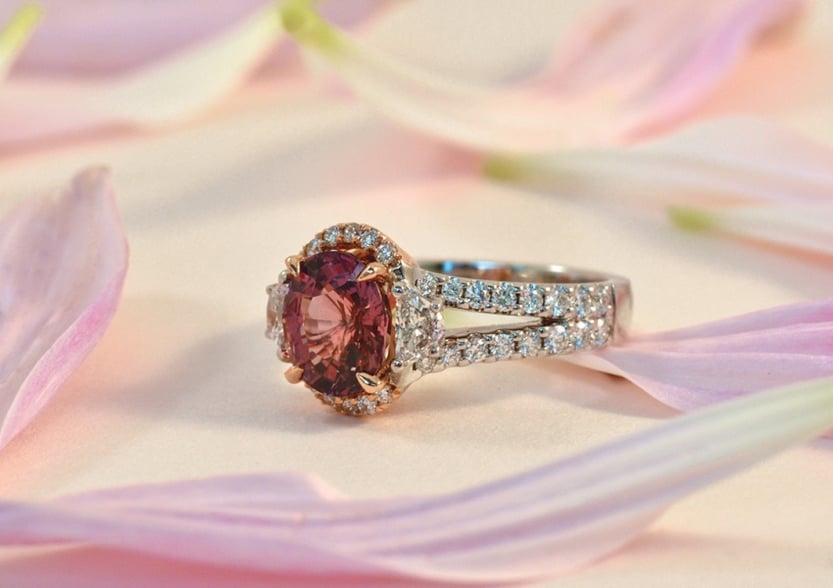 Mixed Metals
If you can't decide between pure platinum or romantic rose gold, most skilled jewellery designers will be able to guide you with a helpful alternative: the mixed metal ring. The unconventional contrast creates a striking juxtaposition and adds a touch of personalisation. Whether you contrast the band to the setting, or the halo to the centre stone – the stunning combination is sure to turn heads.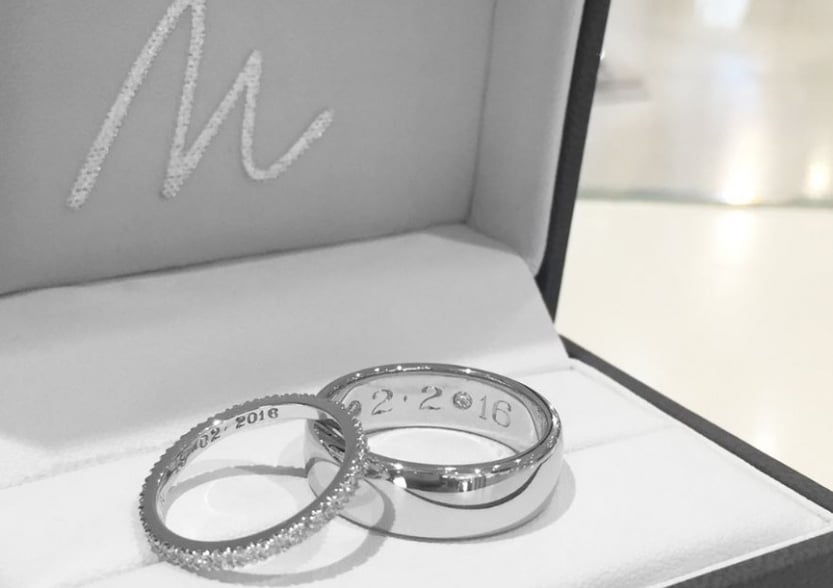 Engravings
Adding an inscription to your engagement ring or wedding band is a sentimental touch your significant other is sure to love. Imagine the surprise when your loved one sees the unique message you've picked out for them! Wondering what you can engrave? A simple and effective choice would be the date of your anniversary or even both of your initials. Whichever you choose, it's best to keep it short and sweet so your message will fit on the ring without losing visibility.
Feeling inspired? Visit our Engagement Guide Ever After; the simple and informative guide with everything you'll need to help you find the perfect ring for your special moment, email, or call the boutique to start a consultation.