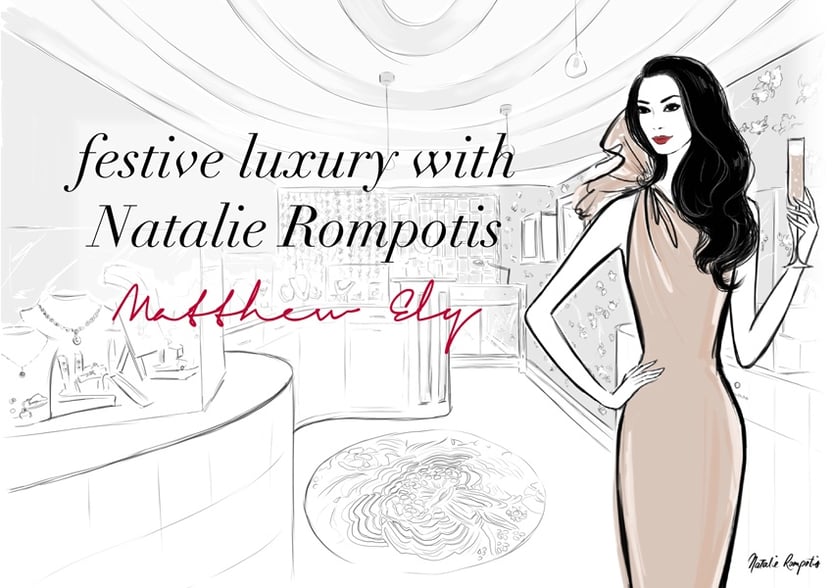 As a gemologist and jeweller with a penchant for all forms of art, Matthew Ely loves to celebrate and recognise local innovators. This festive season, we're extremely excited to share our collaboration with Natalie Rompotis, a talented fashion illustrator from Melbourne, currently based in Sydney.
Rompotis' work is inspired by the magnificent world of fashion and classic cinema with a strong influence of French culture, which boasts elegance, simplicity and femininity.
Her work has been highlighted in various renowned magazines including Harper's BAZAAR Australia, who proudly named her as one of the top 12 Australian Fashion Illustrators to follow.
This creative partnership has resulted in a series of stunning artworks to celebrate the festive season. These can be seen in lovely EDM's, website and boutique window space. We hope you enjoy!