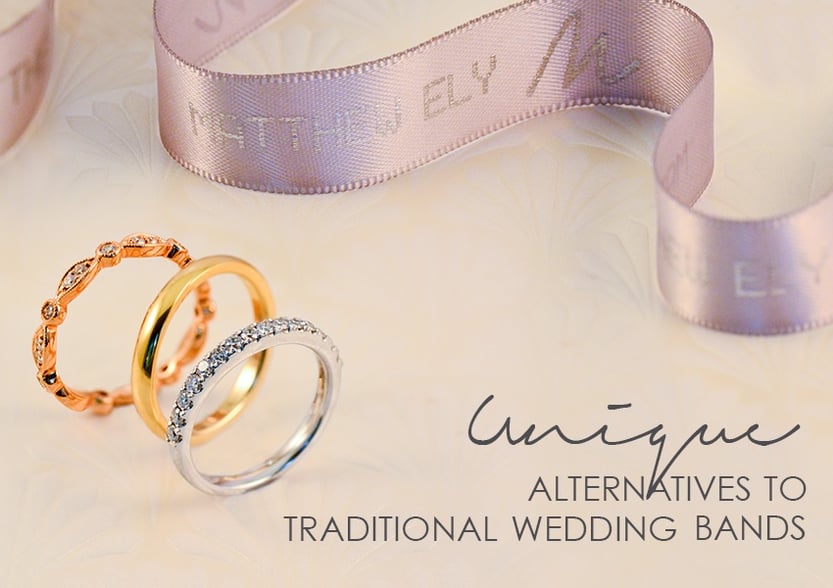 Despite what tradition may suggest, your wedding band can be anything you want it to be! We have many clients that come into the boutique looking for something a little different to the conventional, yellow or white gold band.
If you want to convey your love and commitment in a unique way here are some ideas to inspire you to find the right piece.
A pop of colour
Wedding bands are traditionally a simple band, though adding a hidden coloured gem or a showstopping diamond can make it uniquely, you. We love the idea of wearing a wedding band that holds your own or your partner's birthstone or perhaps coloured gem that has sentimental value.
Something old
Vintage-inspired and heirloom pieces are a great way to acknowledge the traditions of the past or to use a jewellery piece with sentimental significance for a wedding band. Many of our clients come into the boutique with vintage pieces as inspiration or wishing for an heirloom to be restored to its former brilliance.
Bespoke
When you have a particular design in mind, we're here to make the idea a reality. What better way to express your personal style and love than with a piece you designed for yourself?