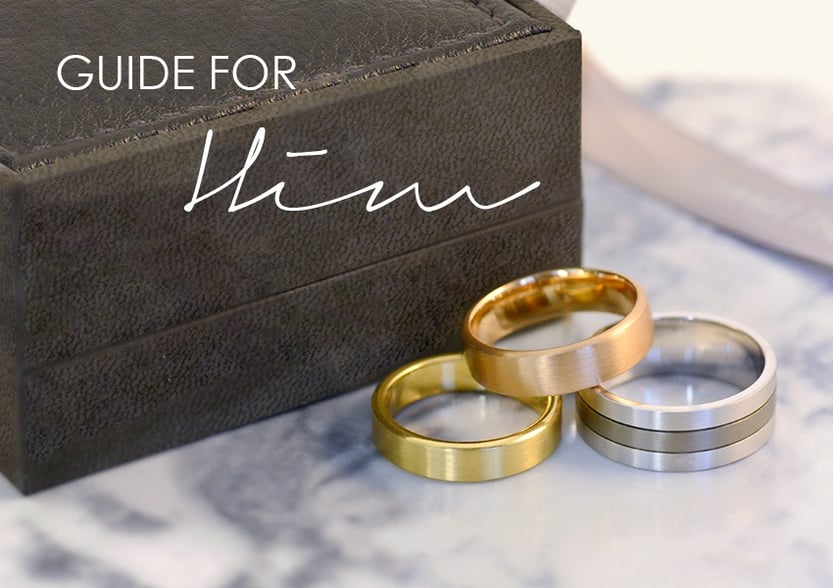 Deciding on what ring to choose for your partner can be an intimidating experience for anyone. With Matthew Ely's 'Guide for Him', we take the stress out of an experience that should only be a time of joy and celebration. We're always grateful and honoured to work closely with our clients to ensure that they're able to choose a ring that both them and their partner will love.
It's for this reason that Matthew Ely has put together this quick guide on some of the key details you should consider when looking to purchase a ring.
The 'Guide for Him' comprehensively covers the following topics:
- Fitting to perfection
- Size security
- The surprise element
- How ring designs affects value
- Insuring the ring
It's our pleasure to get to know both you and your partner and craft a ring that's perfect for you.
To download the guide, click here.
For more information, please contact us and we'll be happy to discuss further. If you'd like to request a personal phone call to book a consultation, appointments can be made online or by calling the boutique on (02) 9328 1555 or enquiries@matthewely.com.au.